October 2013
Serial drug rapist William Fenton jailed for four attacks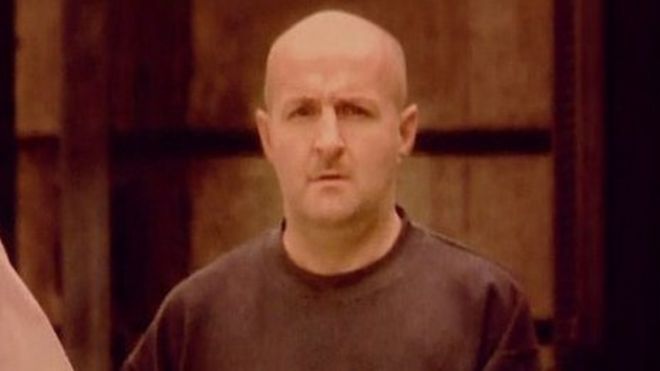 The first person to be convicted of drug rape in Northern Ireland has been jailed for similar offences which he committed after resettling in Scotland.
William Fenton, 55, drugged and raped one woman and sexually assaulted three others at his new home in Ayr between June 2011 and April last year.
At the High Court in Edinburgh he was given an order for lifelong restriction and told to serve at least six years.
In 2000, Fenton was jailed in Northern Ireland over drug-related sex attacks.  A teenager 

who is believed to be the first victim in the UK of drug rape – was just 17 when she was drugged and repeatedly raped by Bangor man Fenton during a horrific 30-hour ordeal in 2000.
Fenton was initially jailed for 12 years, but relocated to Scotland after serving half his sentence and was incarcerated again in 2013 after being found guilty of raping another woman and sexually assaulting three others, all of whom had been drugged.
Jailing him, Lord Burns told Fenton: "You were convicted in May of this year of the rape of one complainer and the sexual assaults of three others having given them some substance which rendered them unconscious."
The judge said the offences were serious and bore similarities to previous convictions.
Lord Burns said: "In particular, I note you have been convicted in the past of the sexual assault of young girls and of women.
"In 2000 you were convicted of rape and later that year indecent assault on a female after administering some stupefying substance upon her.
"The risk you present to the public is a high one and you are really a clear danger to females."
The judge imposed an order for lifelong restriction and ordered that he serve a minimum term of six years in prison before he becomes eligible to seek parole.
Lord Burns told Fenton: "This does not mean you will be released at the end of that period."
The judge said that any future decision to allow Fenton out of prison would depend on the view that the parole board took of the risk that he posed to the public.
If freed by the parole authorities Fenton would be kept under supervision.
Fenton denied the latest charges against him when he was convicted at the High Court in Glasgow earlier this year.
His trial heard that the victims knew Fenton as Billy or Irish Billy. All four lost consciousness after being plied with alcohol laced with drugs.
One woman had baby oil rubbed on her stomach and back while she was unconscious.
Another was kissed and touched on her clothed breasts and repeated attempts were made to part her legs.
A third woman was raped while she was unconscious and incapable of consenting.
A fourth victim was filmed while she was naked and when Fenton was touching her breasts.